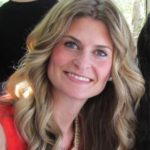 Crystal Hutchinson is an educator and transformative learning enthusiast currently working in the field of health promotion.
She has successfully completed a Masters Degree in Health Education as well as an Undergraduate Degree in Education with a focus on Indigenous Perspectives and Aboriginal Education.
Crystal became especially passionate about health education and health promotion over the course of her elementary and secondary school teaching experiences, which demonstrated to her the inextricable connection between health and ones ability to learn. Working specifically with vulnerable student populations motivated her to research socially influenced health challenges and their effects on student learning potential and academic success. This passion continued to develop throughout her work as a Research Assistant, helping administer student assessments for "Healthy Buddies" a health education initiative funded by BC Children's Hospital.
Her strengths lie in program development and her special interests revolve around socio-emotional well-being. Throughout her graduate degree she examined how to support a healthy learning environment through the facilitation of contemplative practices and attunement which connect to the overall well-being of both students and teachers. Crystal believes that both deep-level learning and joy are grounded in the development of meaningful connections with others thus, she hopes to continue to positively impact society to this end.